New Levee Breach In New Orleans
: Another
reason
why we should just abandon the city of New Orleans. Americans are so materialistic. Let it go. Sometimes cities come and go. Let it go.
A New Sex Scandal At NMSD
: Here is an
article
-- just got the email about it and I followed up on it. Guess his chances to be the President of Gallaudet someday is tainted?
Be Afraid!
The Guards said that they are seeing the
stuff
in New Orleans. What did they eat or drink?
Witch Hunt Is On!
The Catholic Church, decreed by the Nazi Pope, has began to purge the gay priests out of the Church. Not only that, they instructed the congregations not to give the communion to gays. Now in Canada, the Christian school is
expelling the girl
because the school does not like her lesbian parents. What next?
Where Do You Think Your Husband or Boyfriend Is?
The article was featured in New York Times. It talked about the parks where mostly married men go to cruise for a quick sex. I am the one who decided that they are "mostly" married men because based on my experiences, nearly all of 'em are either married or has girlfriends but do not want to be seen in gay communities. To women, don't bother to question your husbands or boyfriends, they will never admit it. Trust me on this!
These are very common than many people thought. Last night, I went to Valley Forge National Historical Park with Gus and Jason -- my god, there are so many deers out on the open field ... and men cruising for sex! Gus went on to explain that men in their cars would park and flash the lights to indicate that they are horny, and someone will drive around and try to park next to the car that flashed the beams. If the attractiveness is not there, one has to pull out of the parking space and move on to another parking space.
Shortly, we mocked at these people, using the "blowjob" technique to freak them out. I love to freak them out. It is hilarious to see them fleeing the scene when one tried to shock them.
In Virginia, I once knew of a cruising spot where men does the routine thing with cars ... next to the playground. Good thing, these men are not interested in children but I always wondered if the kids accidentally stumbled upon two guys fucking like rabbits in the woods about 100 yards away from the playground?
They are so common ... but I do not like them. Know why? They are the ones that are more likely to have STIs. Sexually Transmitted Infections, that is. They are so anonymous and difficult to track. Totally dirt and unsafe. Some people thinks it's hot doing that.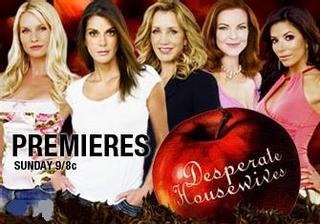 Do You Like LOST on ABC?
It makes me nauseating! Its frequent moves with the TV format makes me nauseating when I attempt to read the captions. And the show is nuts! When you get an answer, you get 12 questions out of that answer! That drives me nuts! Can't wait for
Desperate Housewives
on Sunday night. I'm SO ready for that.
Only In New York!
This
was taken in New York -- only in New York, people could do that. Of course, I'm dripping with sarcasm.
A Sign That The Armed Forces Are Desperate For You!
This
is hilarious. I always contend that the folks in the Armed Forces (except for the United States Naval Academy, West Point, Virginia Military Institute and The Citadel) are retarded. I think this confirmed what I insisted all along.
Cheers,
R-